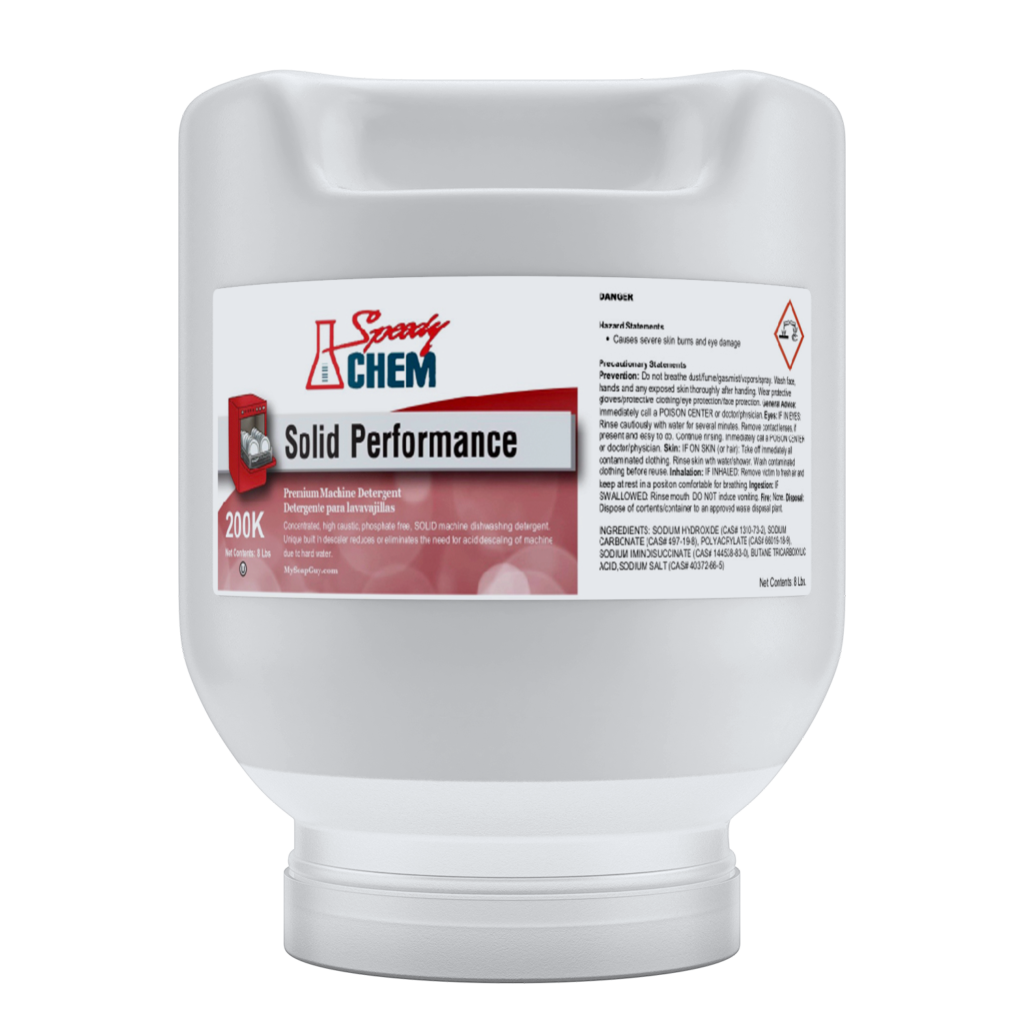 100% active, premium high solid dish machine detergent provides excellent cleaning ability in the hardest water conditions. Highly concentrated for amazing in use cost.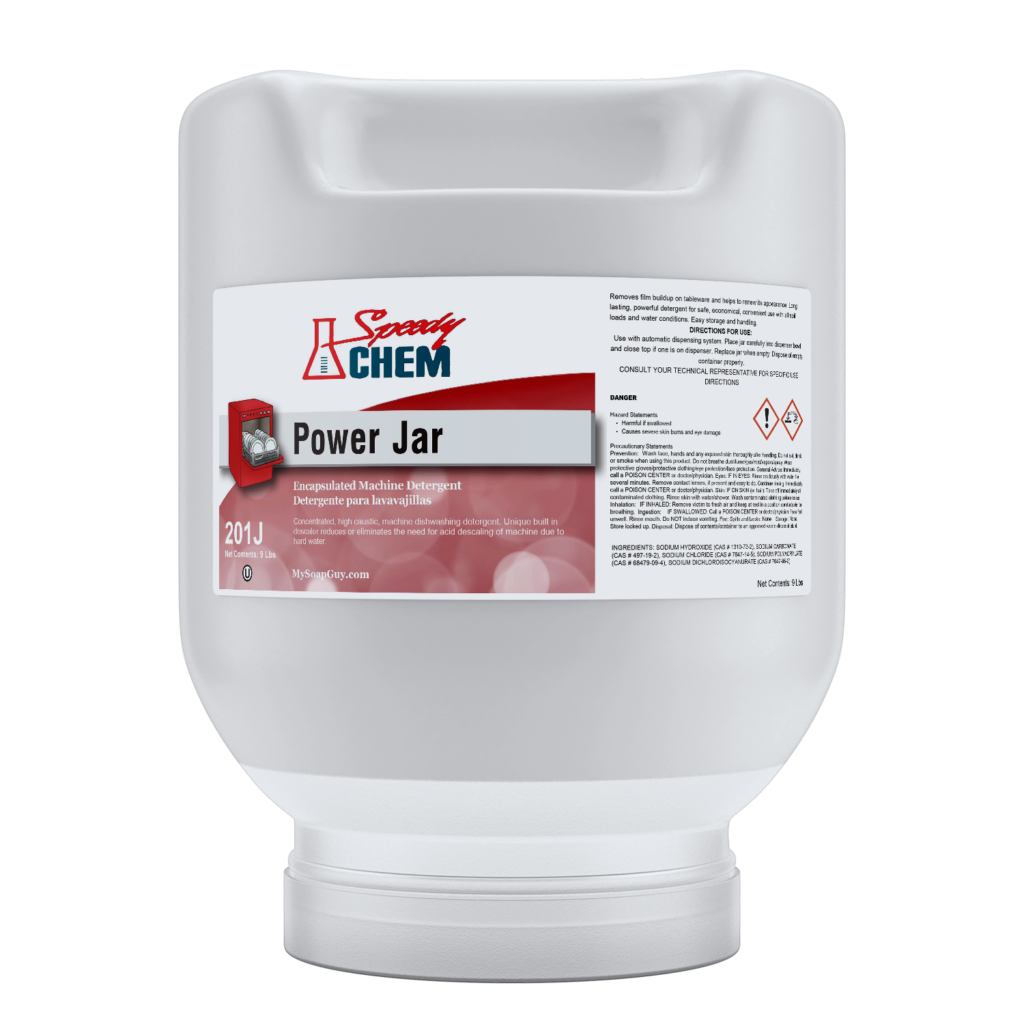 Encapsulated Machine Detergent​
Premium all temperature dish machine detergent provides excellent cleaning ability, free rinsing and use cost.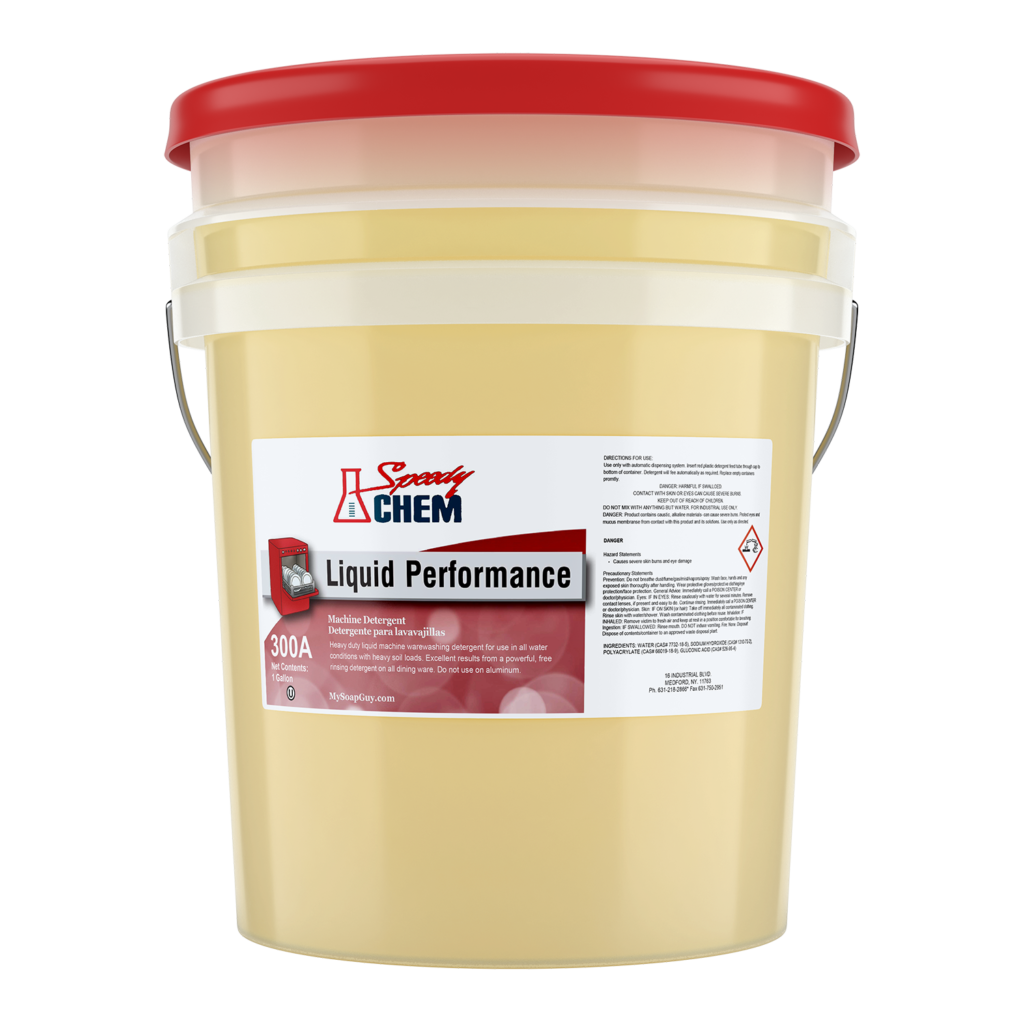 Liquid All Temp Detergent
Liquid detergent with high alkalinity and water softeners. It contains polymeric dispersants to work scale free in water with high solids.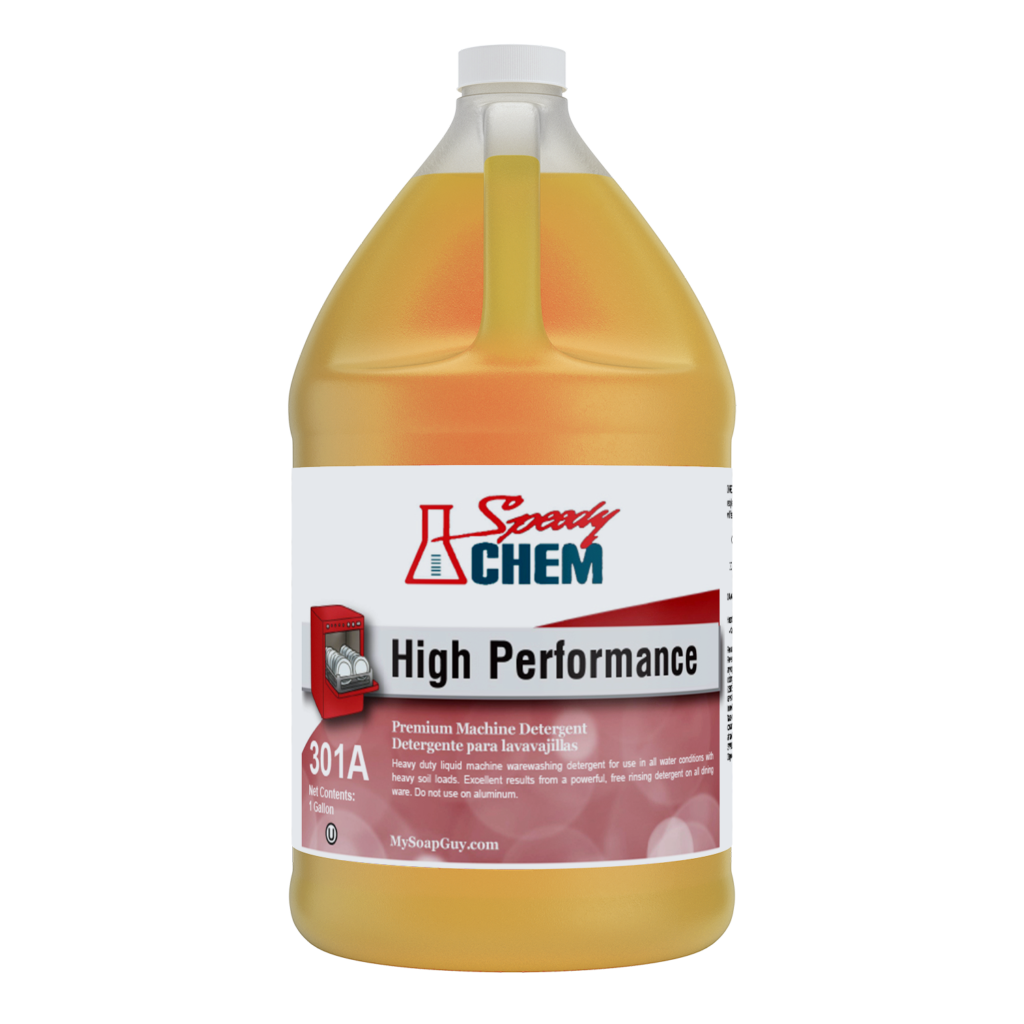 Premium Liquid Machine Detergent​
One of the most concentrated liquid machine detergents on the market. Highly active and specifically formulated for hard water conditions.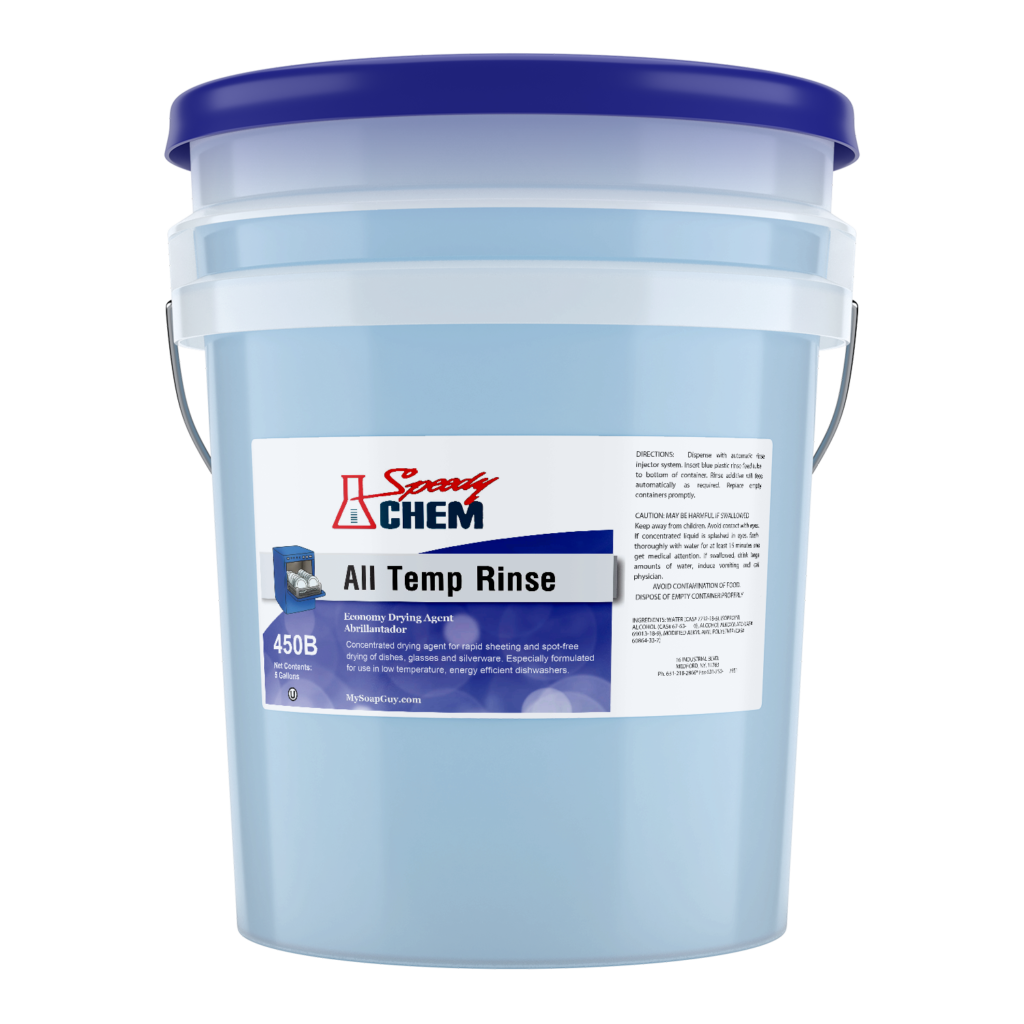 Rinse Additive & Drying Agent
Economical concentrated liquid rinsing agent contains defoaming and sheeting agents. It accelerates drying time by reducing the surface tension on tableware and aids in defoaming wash tanks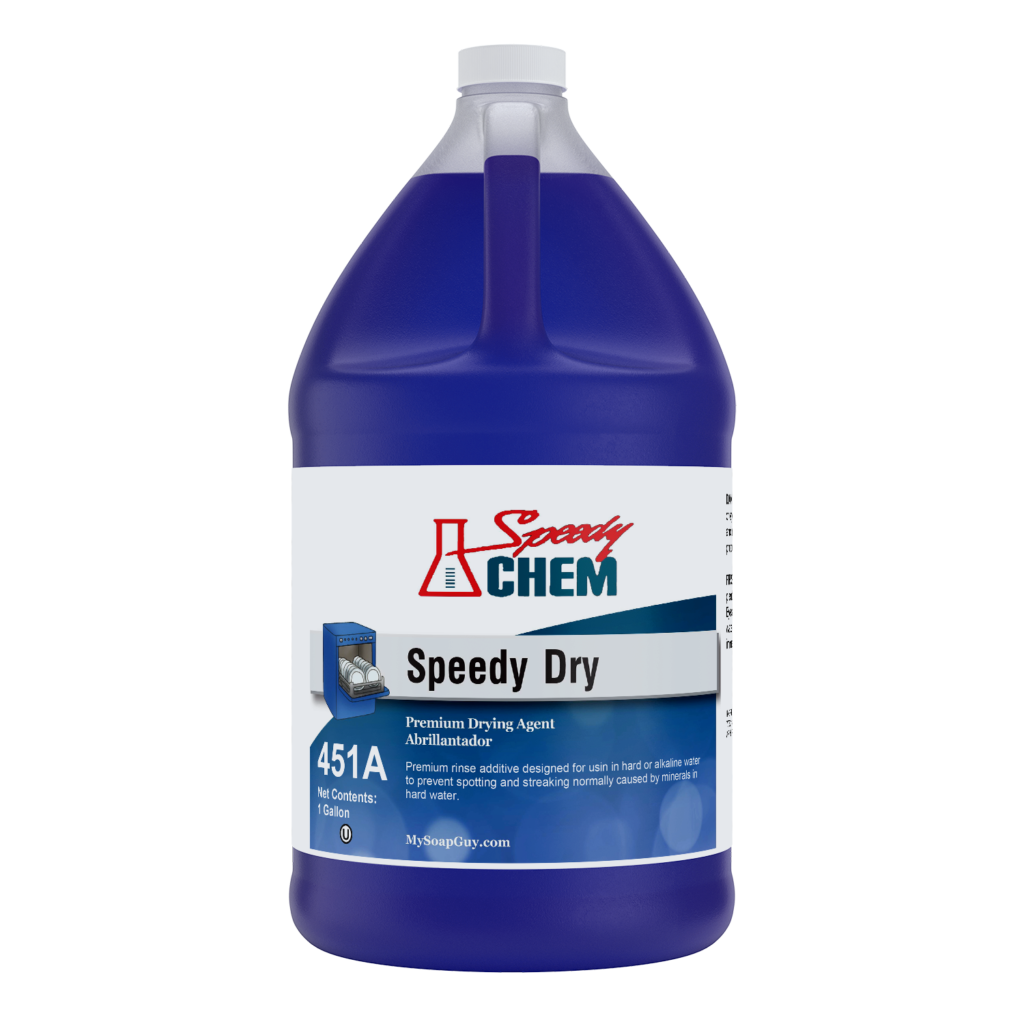 Hard Water Rinse Additive
Premium concentrated liquid drying agent for all temperature dish machines, using medium to hard water. It contains defoamers, chelating agents and phosophoric acid to dissolve hard water and calcium on contact. Leaves glasses and flatware spotless.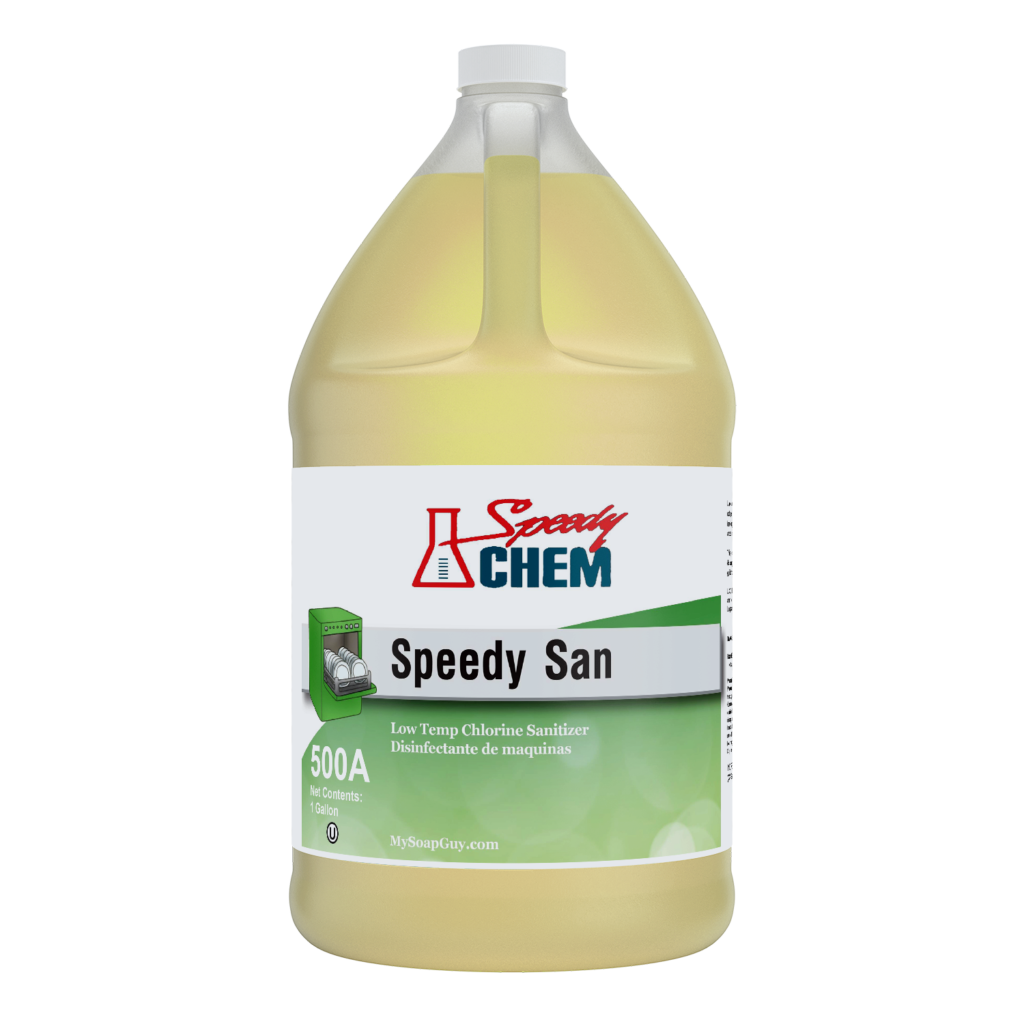 Low Temperature Machine Sanitizer
Concentrated and stabilized 8.25% sodium hypochlorite solution. Used to sanitize food service glassware, flatware, dishes, and utensils in commercial dish machines. EPA Registered.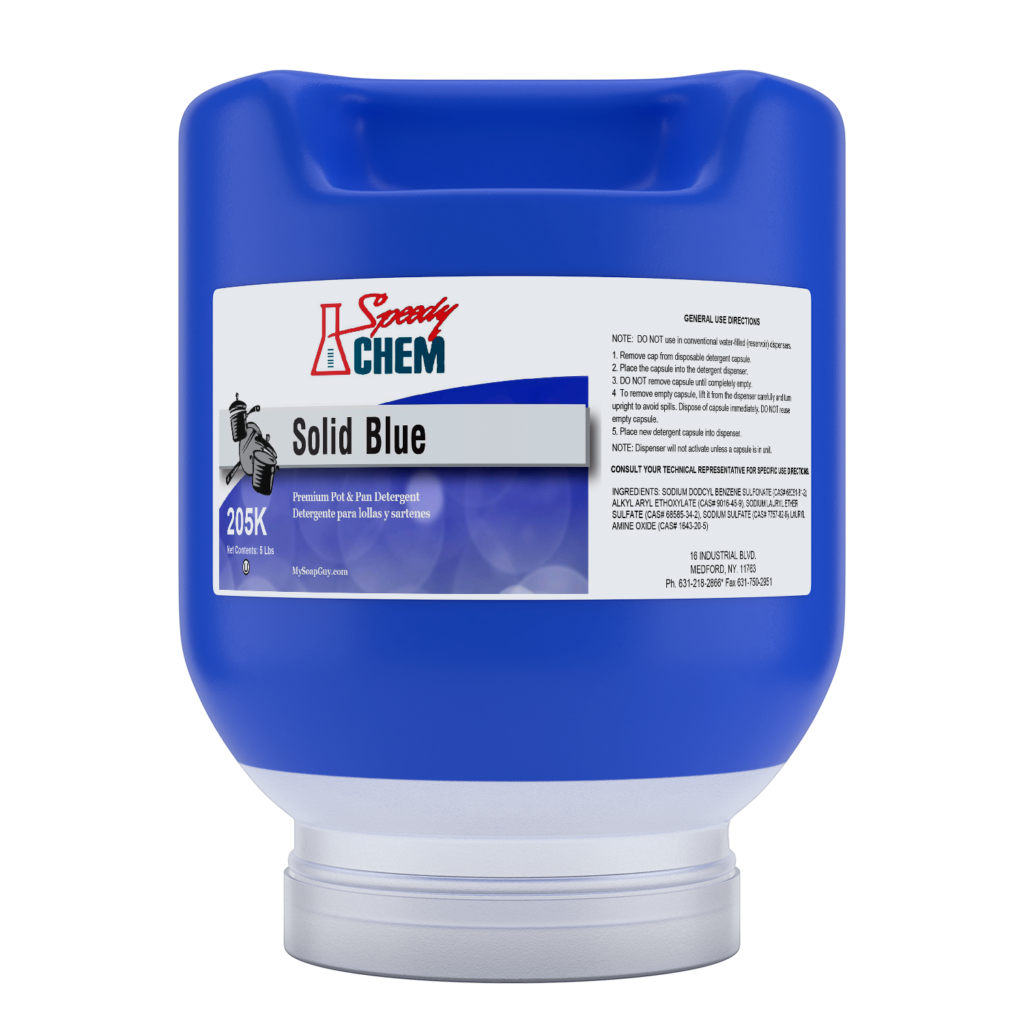 Solid Pot and Pan Detergent
100% active formulation. High yield capsule offering long lasting suds in hard water areas. Cuts grease fast. Even baked on grease is no challenge for Solid Blue. Citrus Fragrance.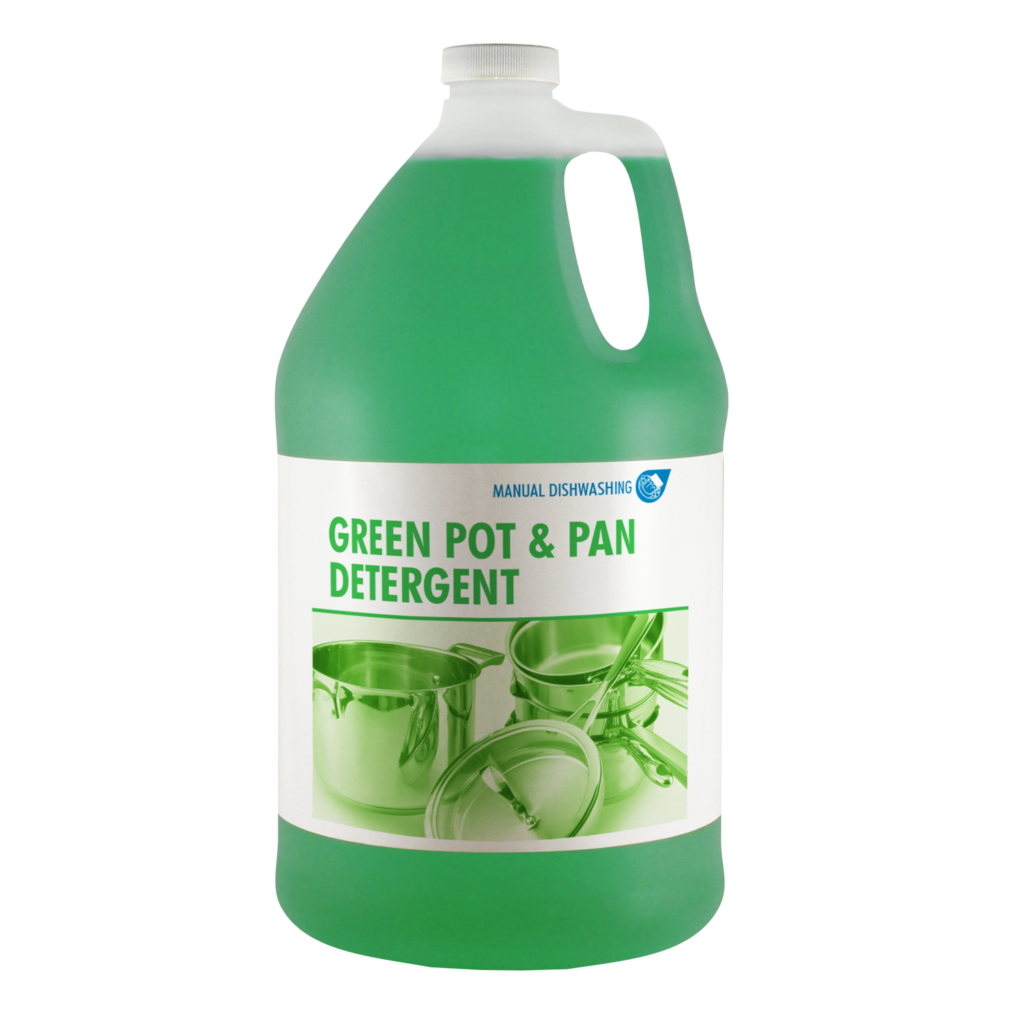 Economy Pot & Pan Detergent
Excellent foaming formulation at the right price. Cuts grease fast and effective with added lotion to keep skin soft. Works great as a mild degreaser for general kitchen & line cleaning. Lemon Fragrance.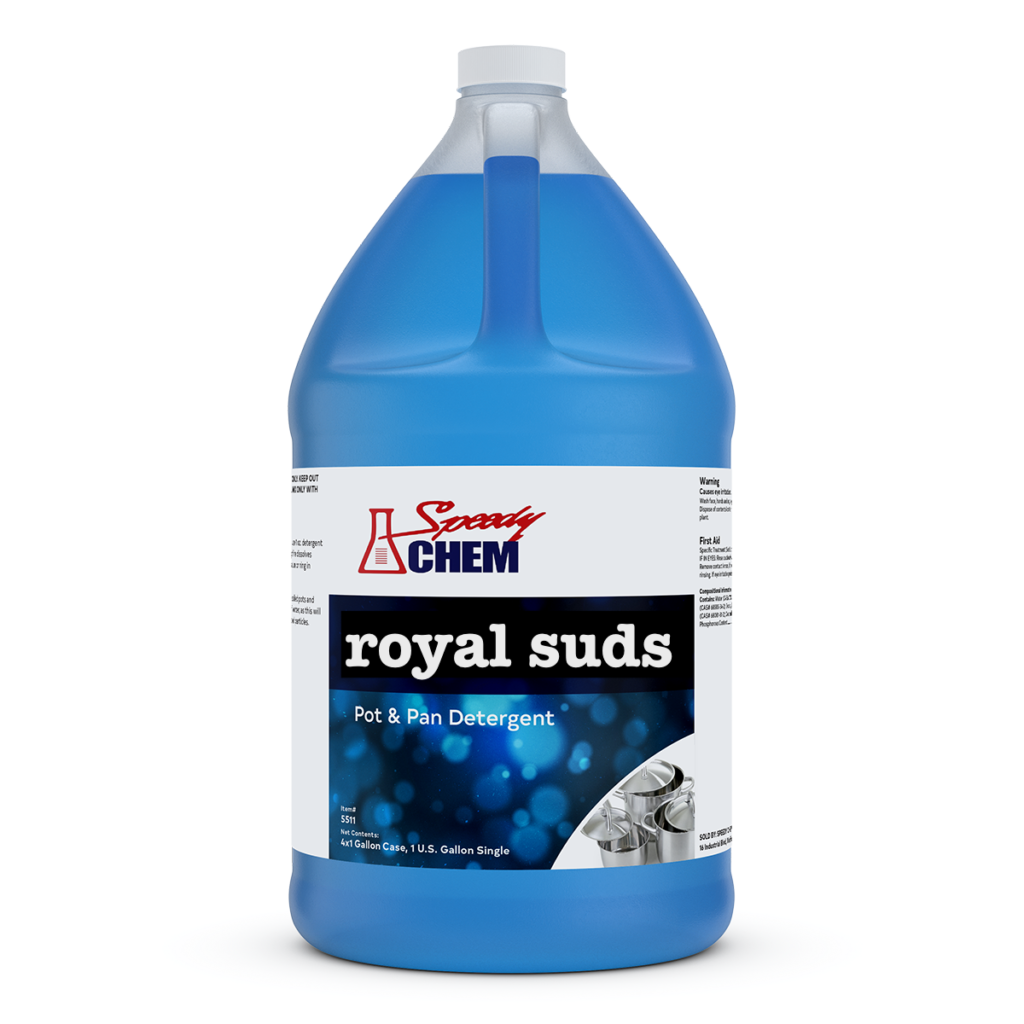 Ultra Concentrated Pot & Pan Detergent
Royal Suds is 35% active, making it one of the most concentrated manual dish detergents on the market. Offers long lasting suds and cuts grease fast even in the most soiled sinks.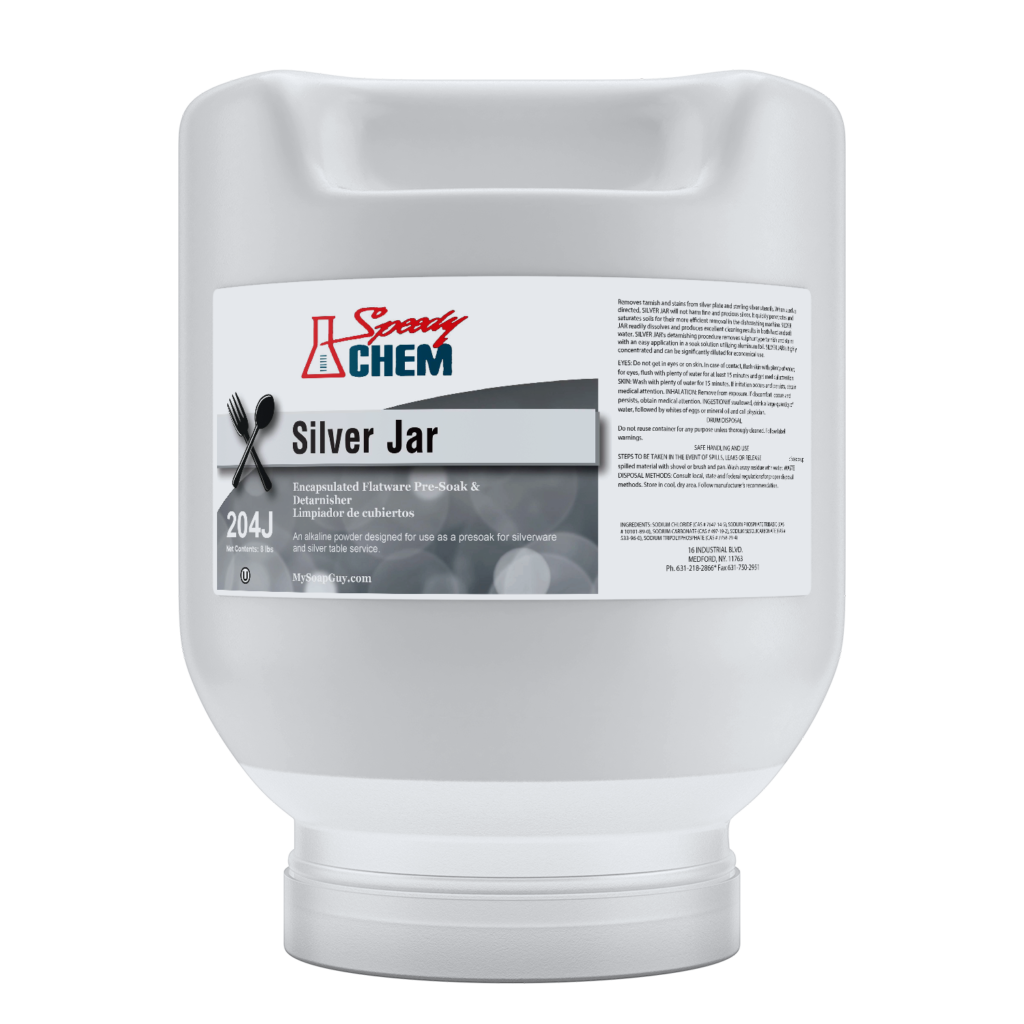 Encapsulated Presoak & Detarnisher
Concentrated pre-soak for all flatware and utensils. Powerful combination of surfactants and silicated alkali dissolve greasy food soils, cheeses, egg etc. Added detarnishing agents aid in the removing of sulfer and mineral build up in real silver flatware.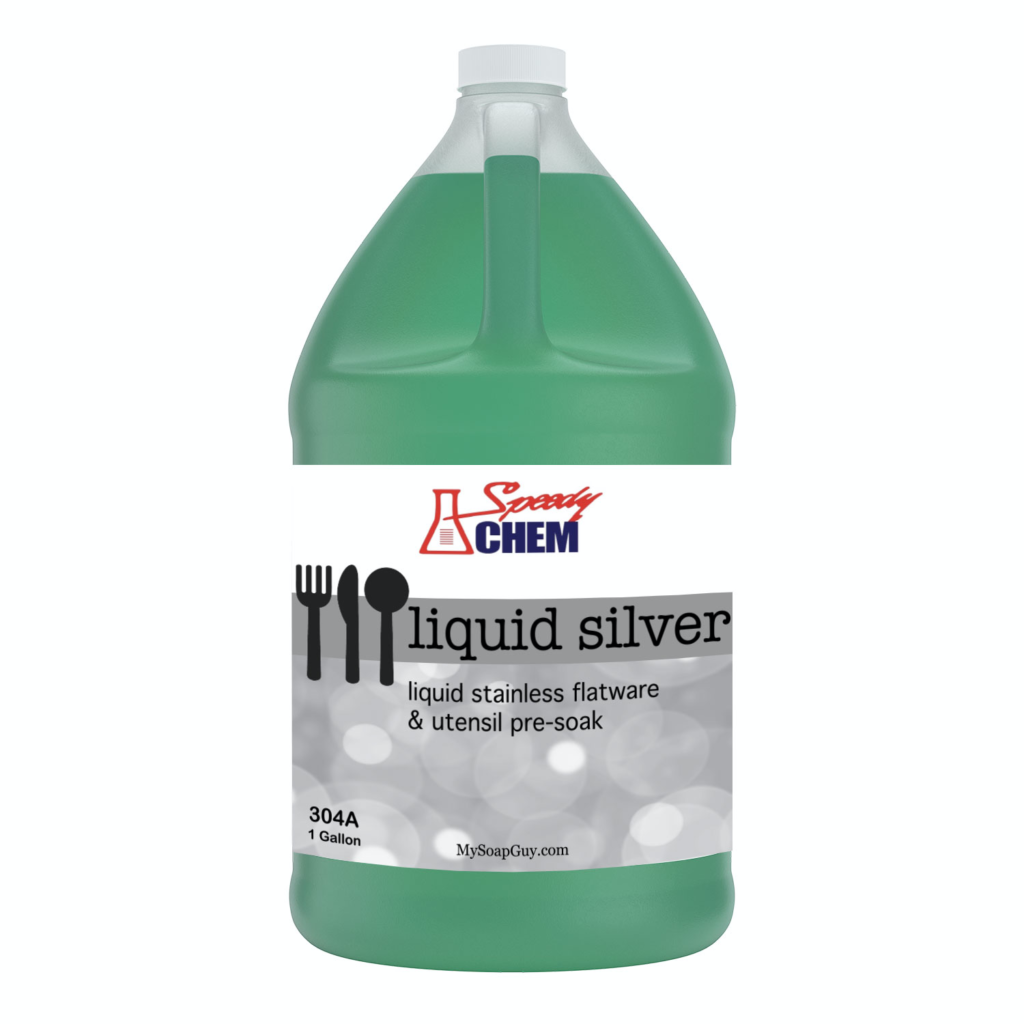 Concentrated, economical pre-soak for all flatware and utensils. Powerful combination of surfactants and silicated alkali dissolve greasy food soils, cheeses, egg etc. Highly effective in hard water.
Cleaners, Degreasers & Sanitizers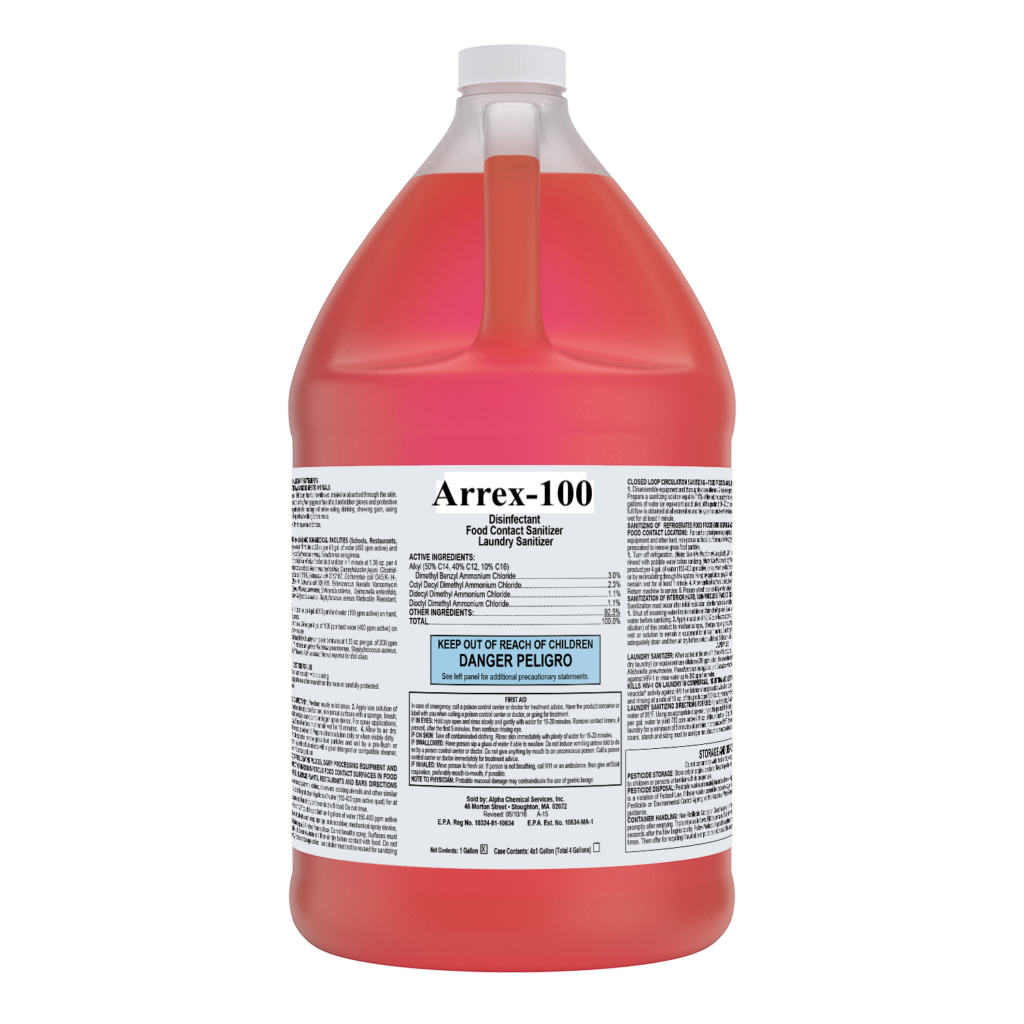 10% Quaternary Disinfectant
Specifically designed for third sink sanitation and all purpose disinfection throughout the kitchen. Highly concentrated formulation. Safe on all surfaces and wares. EPA Registered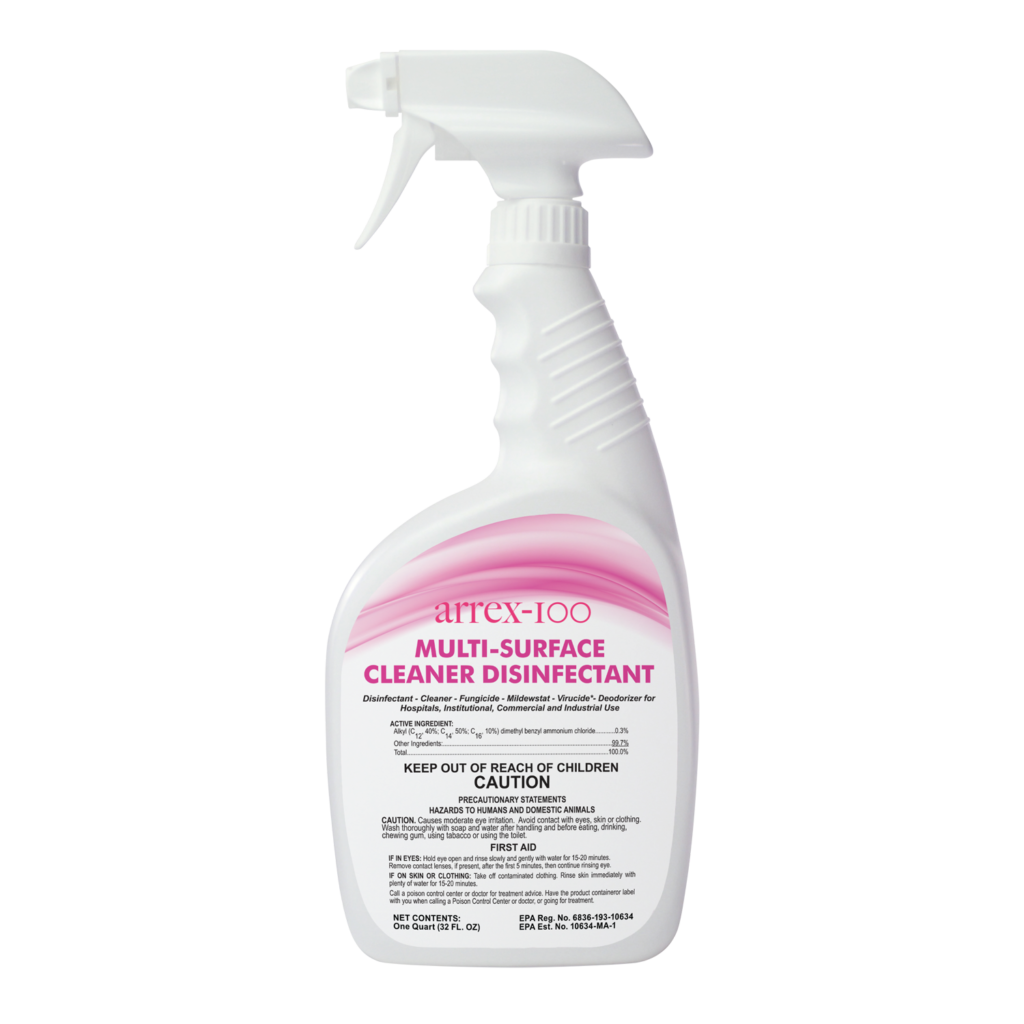 Ready to Use Quaternary Disinfectant
Spray and leave formulation allows for general disinfection without wiping. Also can be used as a light duty streak free cleaner for counter tops, glass, granite, furniture, stainless streel, etc. EPA Registered.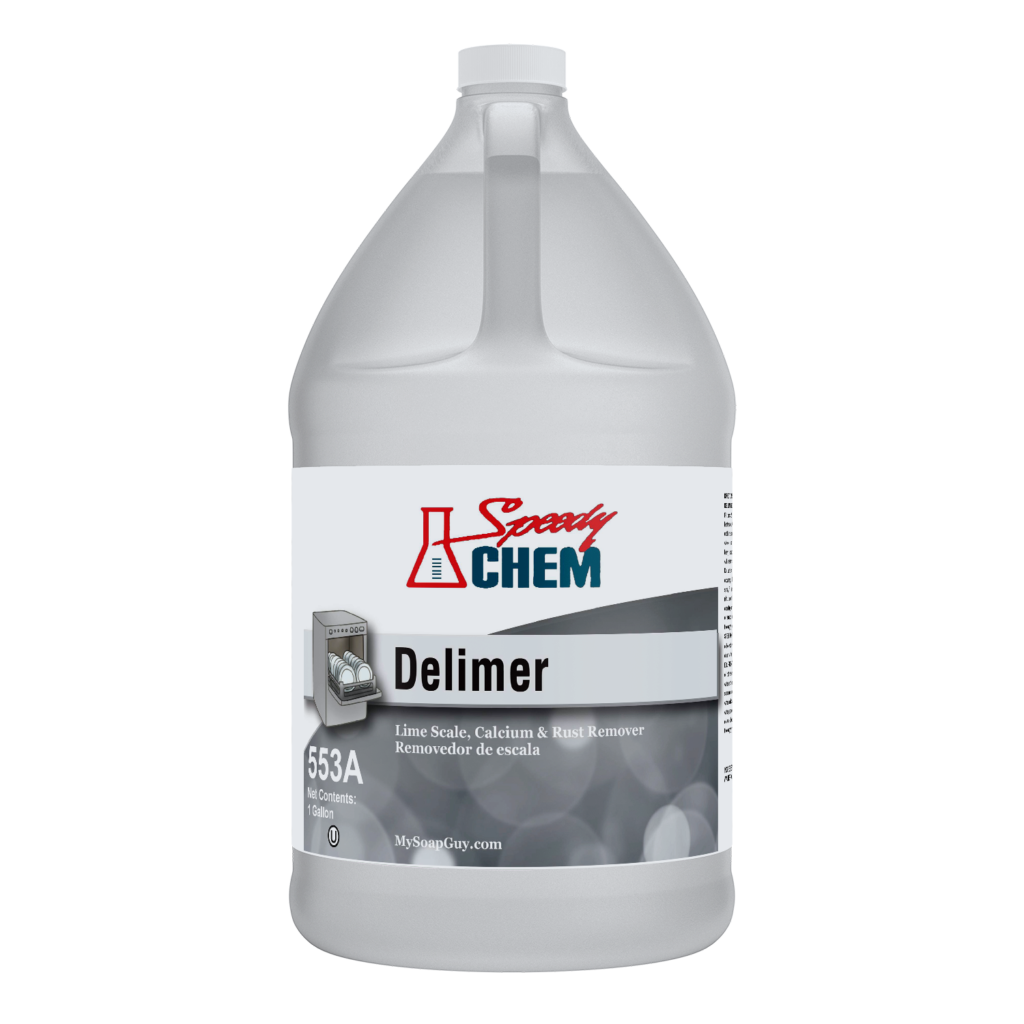 Powerful phosophoric acid formulation dissolves scale and calcium deposits in seconds. Used to descale dish machines, steam tables, kettles, and coffee urns.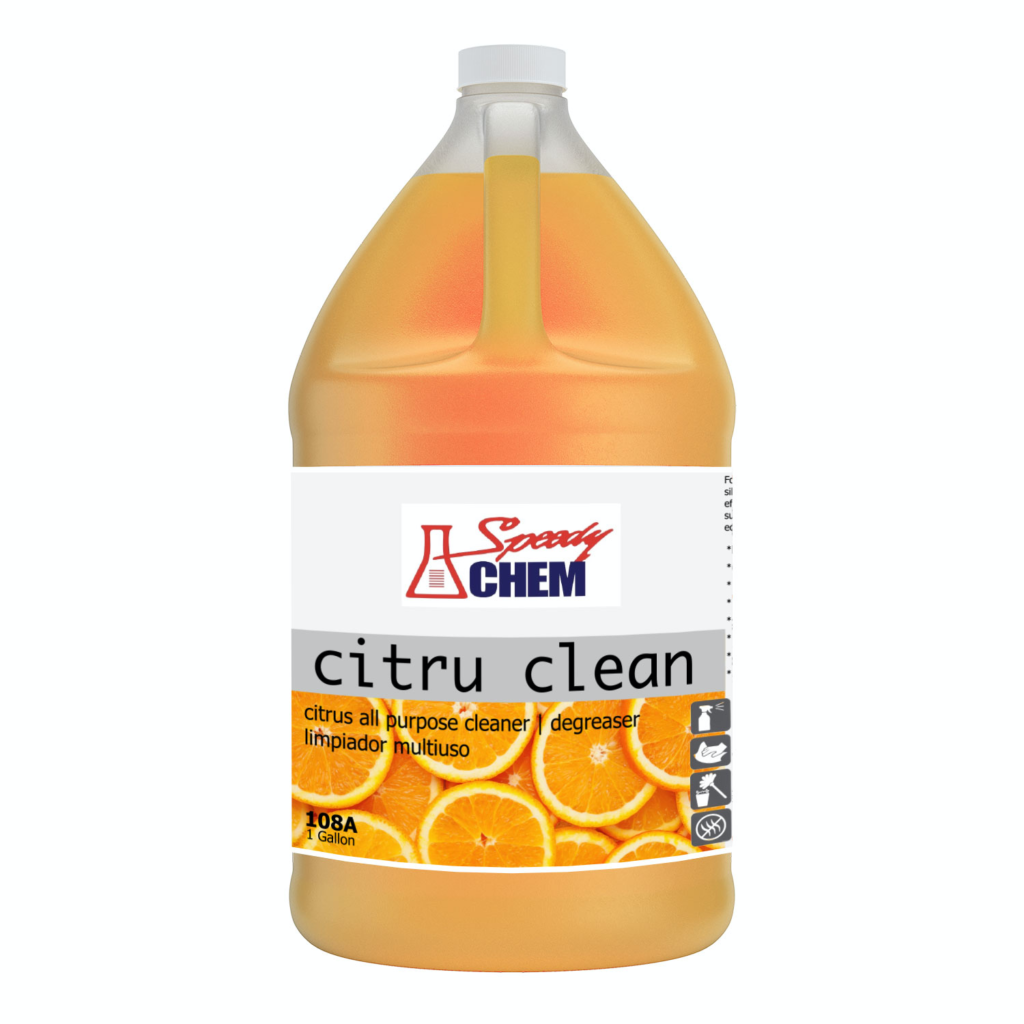 All Purpose Citrus Degreaser
Formulated with natural citrus turpines and butyl to quickly dissolve grease and food soils on any surface. Works wonders on greasy kitchen floors & mats, cooking surfaces. Neutral formulation, safe on most surfaces. Bold Citrus fragrance.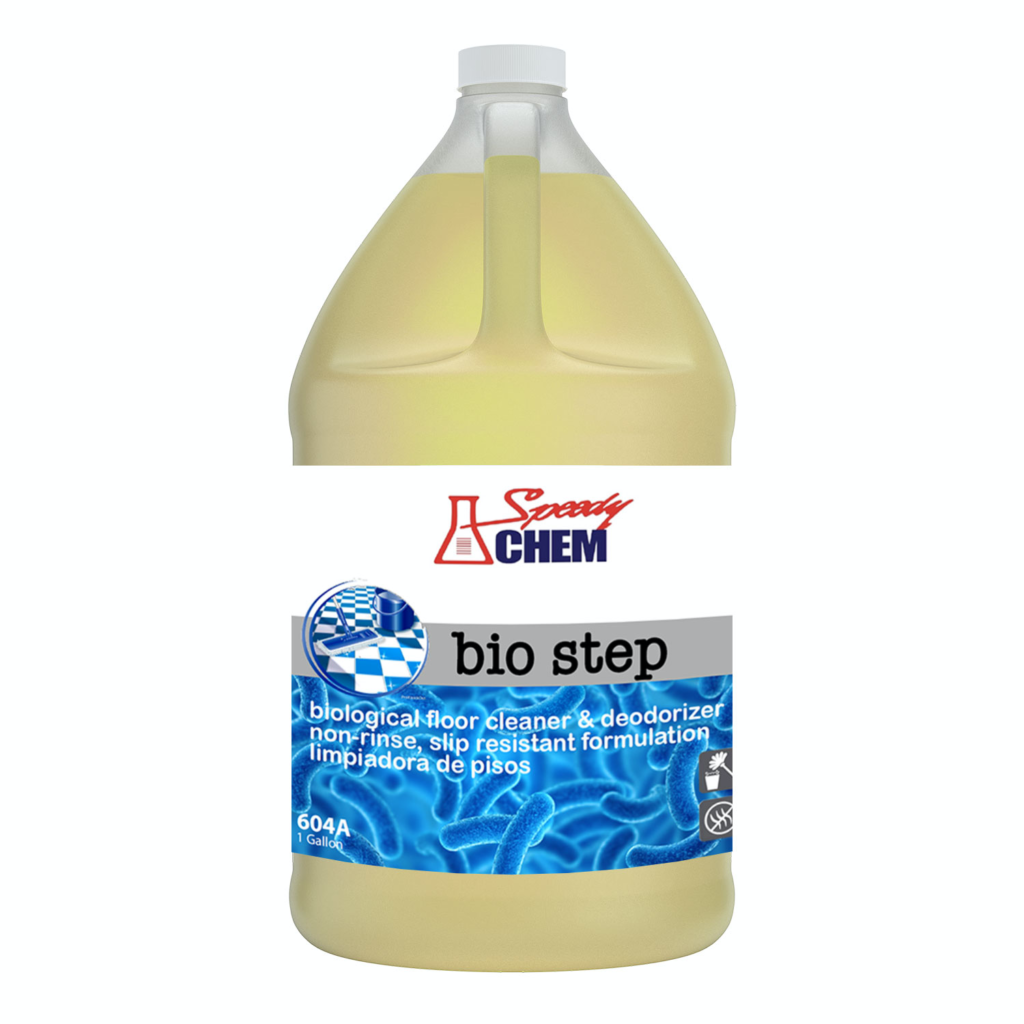 Microbial All Purpose Cleaner & Deodorizer
Powerful natural enzyme formulation designed to break down food grease and fats by attacking them at their protein source. Great no rinse floor cleaner. Breaks down soils even in between washes, keeping your floors like new and slip free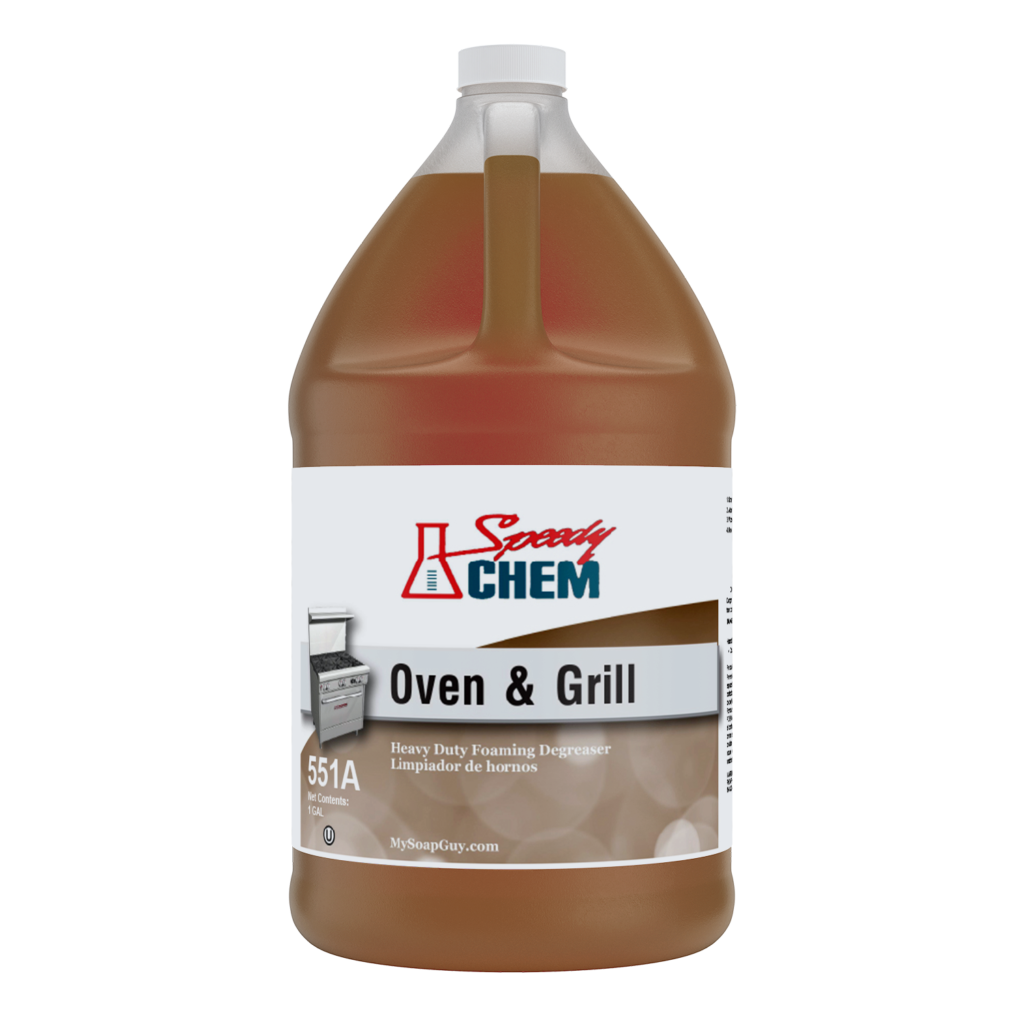 Foaming Oven & Grill Cleaner
Heavy duty combination of alkaline and natural solvents. Applies heavy thick foam that easily clings to vertical surfaces. Emulsifies built up grease and carbon fast. One of the most powerful degreasers on the market.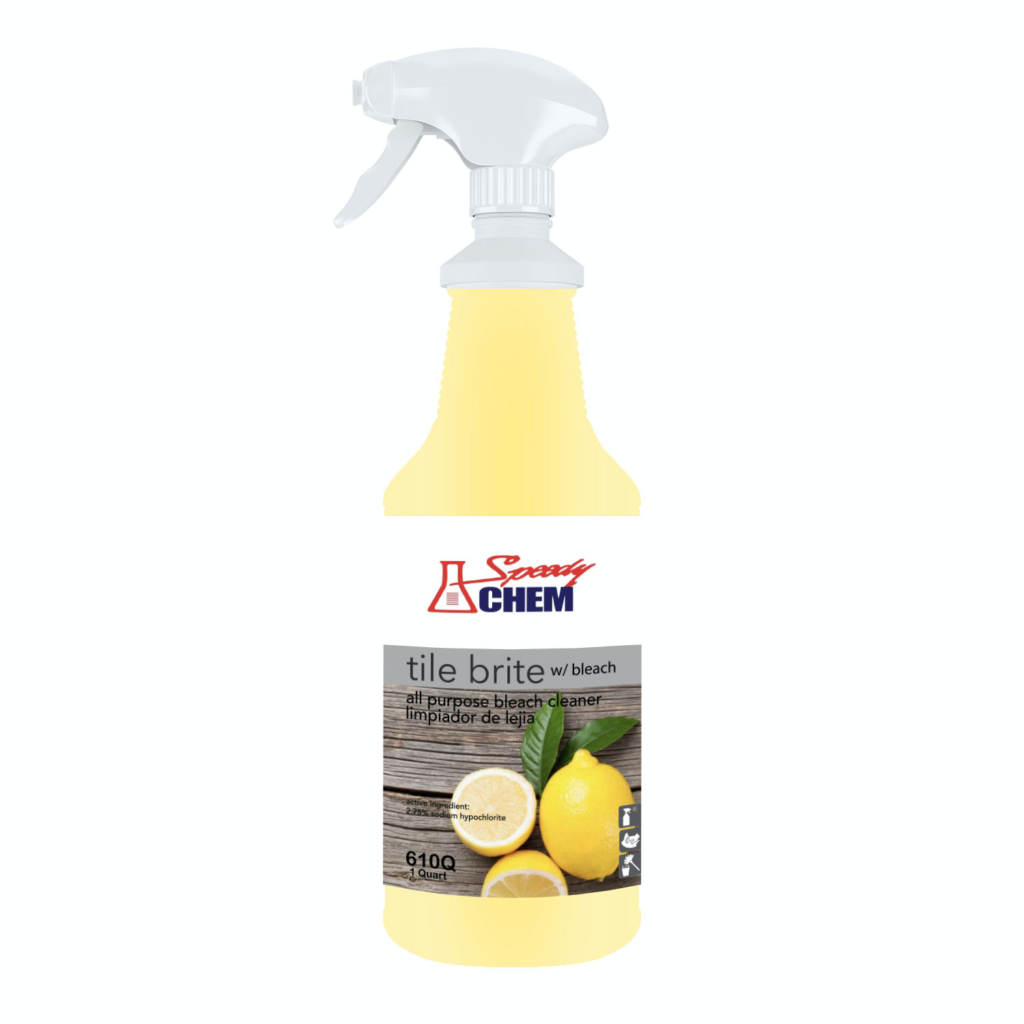 All Purpose Bleach Cleaner
Heavy duty bleach cleaner used to clean and sanitize cutting boards, walls, and surfaces. High foaming formulation allows for contact time needed to break down heavy soiled areas common in most kitchens. Lemon fragrance.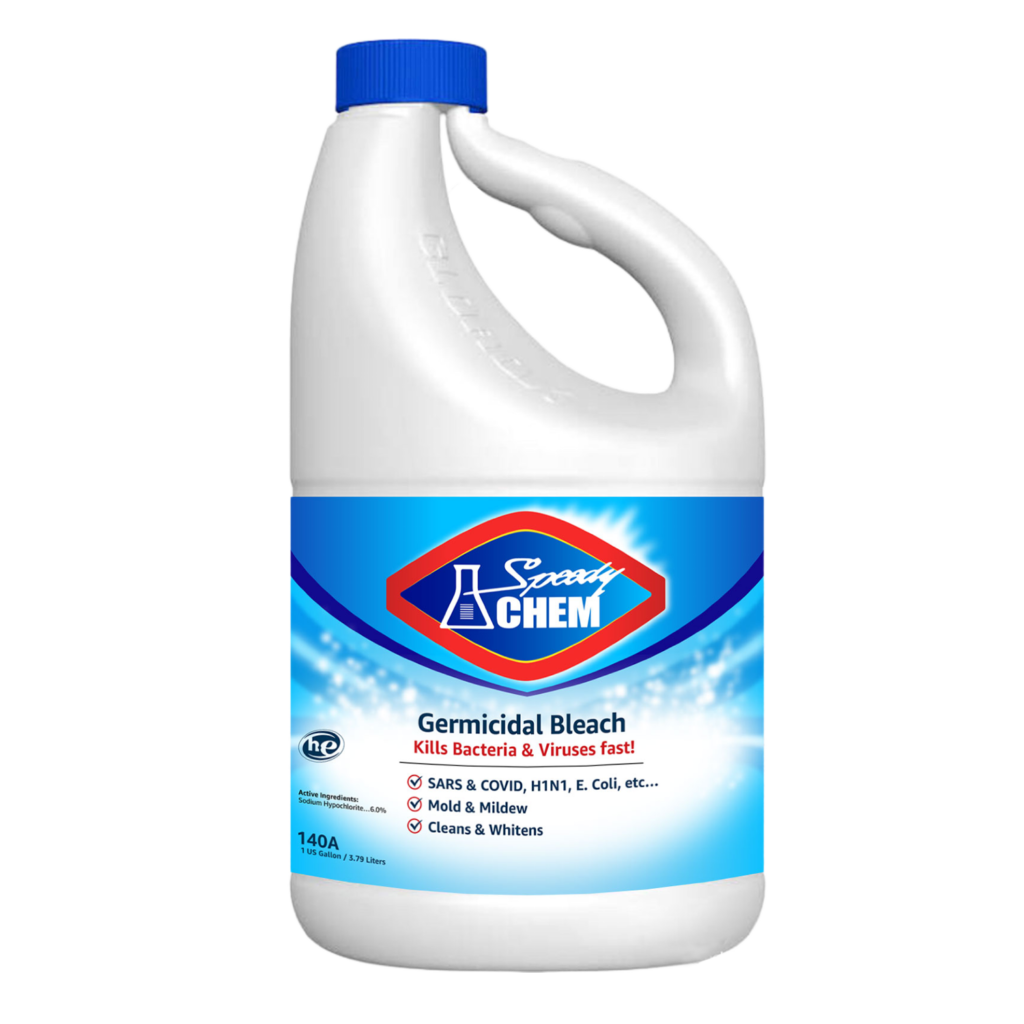 Concentrated 6% Sodium Hypochlorite. Kills viral bacteria, E. Coli, along with mold and mildew. Cleans and whitens soiled cutting boards, walls and tile grout.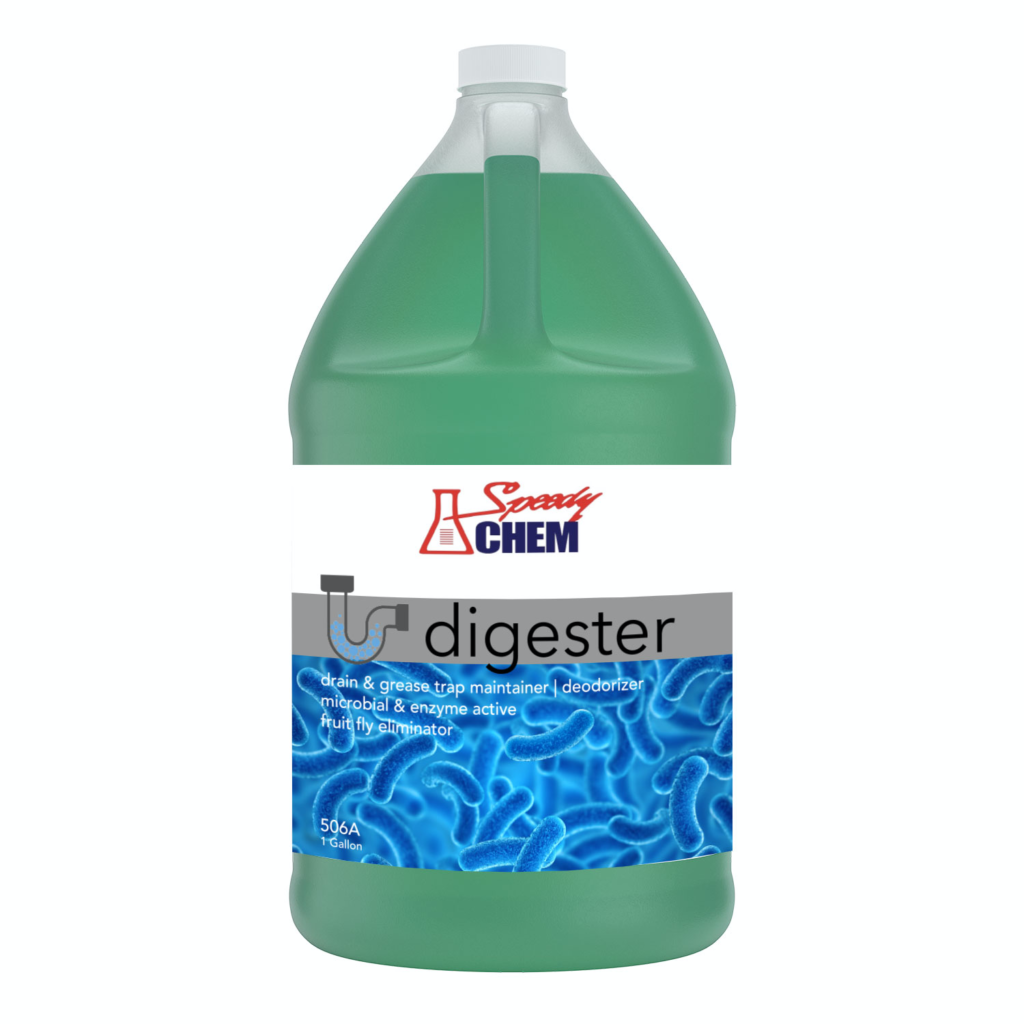 Microbial Drain and Grease Trap Treatment
Designed to accelerate the bioremediation process. Controls the grease and odors found in drain lines and grease traps with its bacteria that digests grease and gives off CO2 and water as byproducts. Great for use on bathroom floors to control bodily fluid odors. Mint fragrance.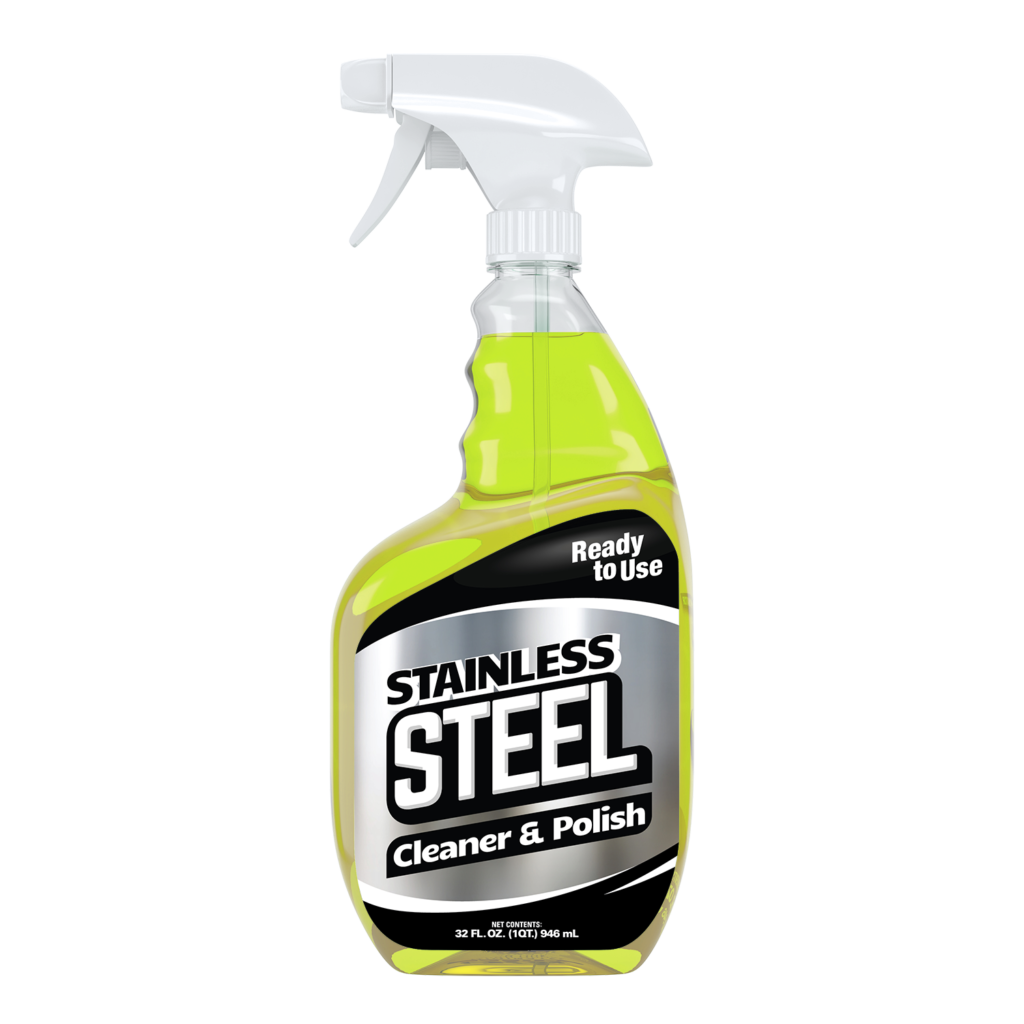 Stainless Steel Cleaner | Polish
Ready to use, mineral oil based cleaner / polish. Shines & brightens stainless steel, aluminum, granite, vinyl, wood, etc.. Ultimate streak free shine. Removes finger prints and offers a barrier for everyday dust and debris.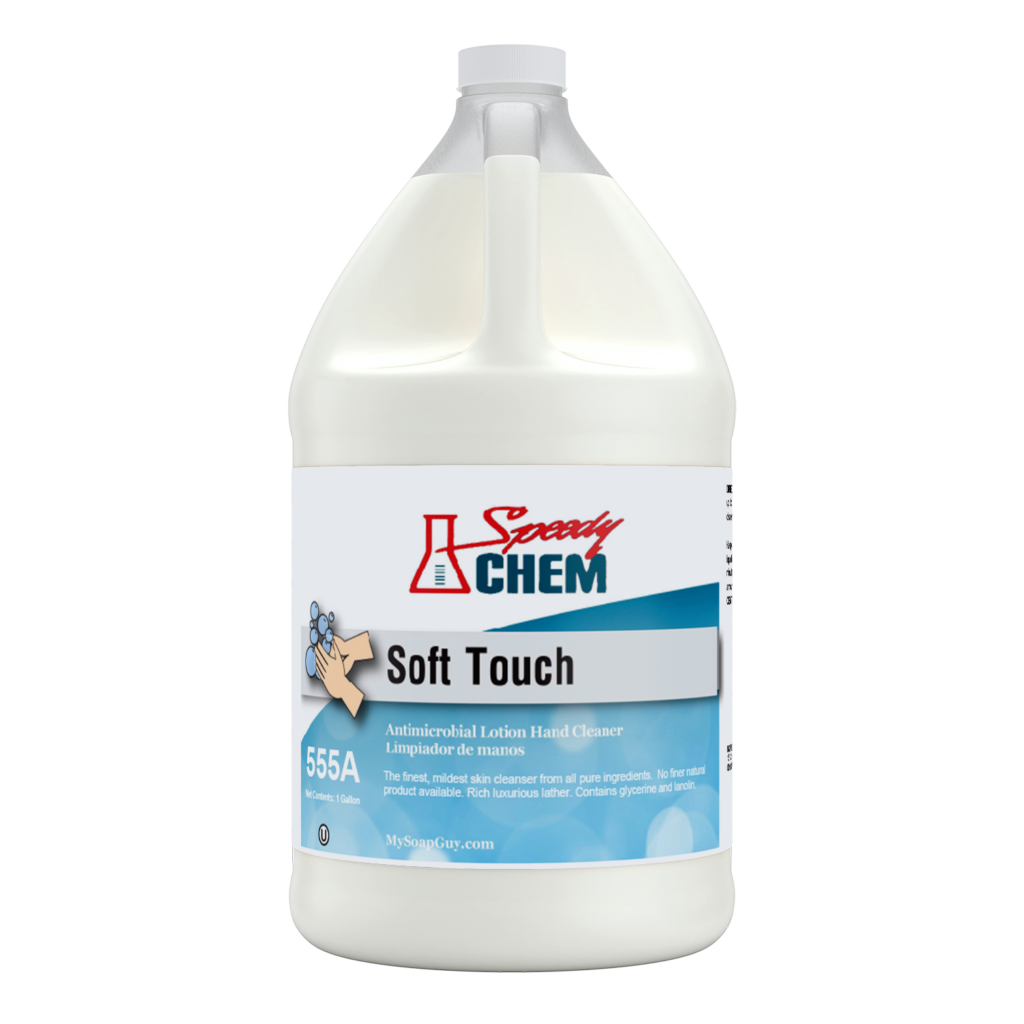 Antimicrobial Lotion Hand Soap
Thick luxurious hand soap with added lotions and lanolin for a soft, smooth feeling. Designed for frequent hand washing without drying. Almond Fragrance.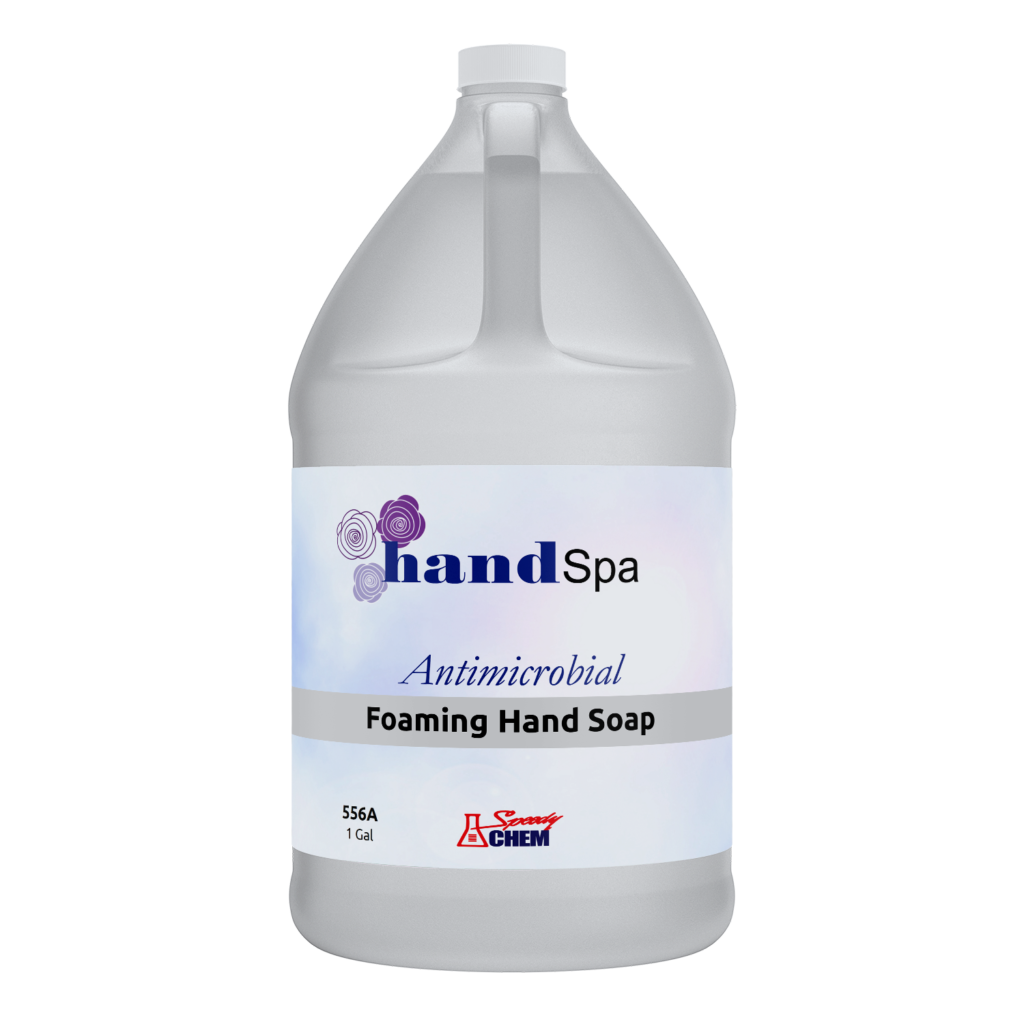 Antibacterial Foaming Hand Soap
Formulated with coconut oil based surfactants. Offers luxurious foaming lather while keeping hands soft, clean and free of everyday germs. Tropical Fragrance.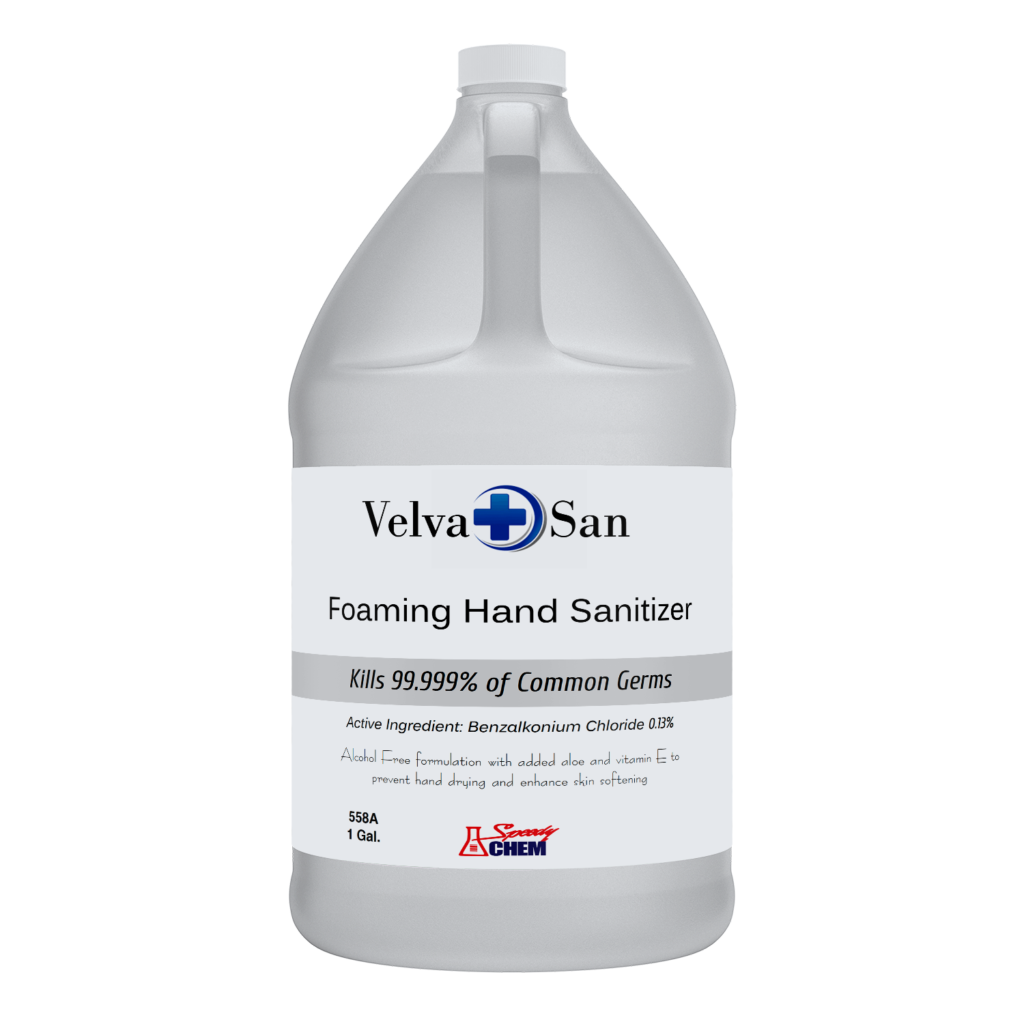 Alcohol free formula. Uses benzalkonium chloride to kill germs without over drying the skin or causing irritation. Suggested formula in day-cares, schools, assisted livings etc. Baby powder fragrance. 
hands free foaming dispenser
Battery operated, automatic foaming hand soap and hand sanitizer dispenser. Bulk filled, very cost effective compared to overly priced cartridges. Comes in wall mount or free standing.